News
Who's been talking about Chef Paul Collins?
In December 2019, Paul was awarded the Sustainable Restaurants Association Awards - the Yeo Valley Canteen was named the People's Favourite of the Year and he collected it from Raymond Blanc. Paul was also featured alongside editor Karen Barnes and Raymond Blanc in the Delicious Magazine Christmas issue.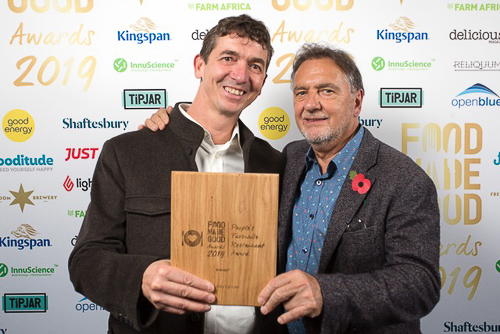 Paul and Yeo Valley HQ Staff Canteen, were featured in the Channel 4 series, Hidden Restaurants. Presented by chef Michel Roux, the program visited the restaurant and talked with Paul about the menu, the ingredients and the weekly roast!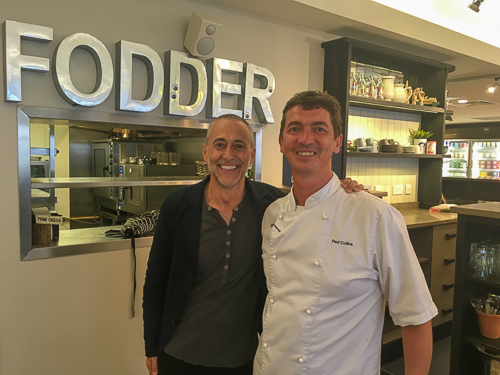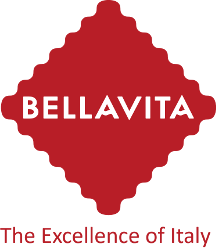 BellaVita the online magazine celebrating the excellence of Italy and its food and drink met Chef Paul Collins, read his interview here:
Since last year Paul has been working with Yeo Valley Venues and since January has become their Executive Head Chef. FODDER, their staff canteen, has now opened its doors to the public. The Telegraph Online, Daily Mail Online, Daily Mirror Online, Country Living Magazine were some of the national media that covered the news, read by a total of 26 million readers! Click on the links below to read the articles...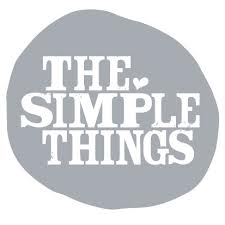 Paul has been talking with Cinead McTernan, the Garden Editor of The Simple Things magazine about the delicious and under used herb, sorrel. Read her feature and recipe ideas here.

Paul returns to the BBC Radio Oxford Garden Cafe on Sunday 24th November to talk about sourdough bread with presenter Phil Mercer.

Try the latest recipe from Chef Paul Collins 'Roasted Local Pheasant with Braised Leg Pie, Confit of Shallots, Smoked Bacon & Chestnut Mushrooms'. Featured on the fabulous Muddy Stillettoes website November 2013.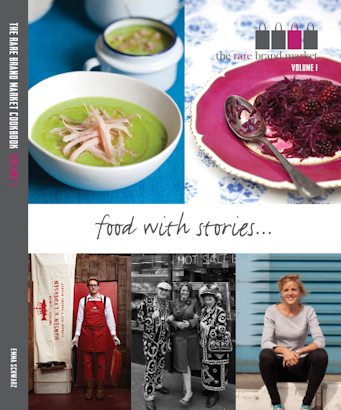 Paul consulted on the recipes and food styled all the recipe photographs in this cookbook by Emma Schwarz which was published in July 2013. The book champions the exquisite produce of small artisan producers such as Hansen & Lydersen smoked salmon, smoked in London by Norwegian Ole Handersen to his great grandfathers original recipe from 1923 or Rubies in the Rubble made using unsold surplus food from New Spitalfields wholesale fruit and veg market. The book shares their story alongside some delicious and inventive recipes. To order a copy of the book, visit The Rare Brands website.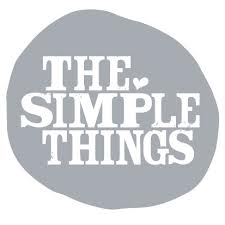 Paul is this month's expert in The Simple Things magazine talking about oils in a 4 page feature. See the May issue or click here to read feature.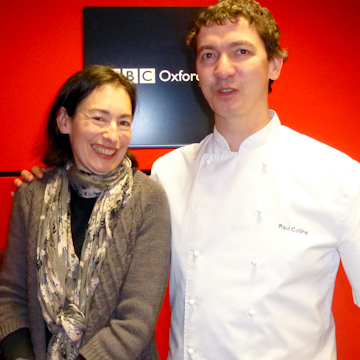 Paul was invited to go on BBC Radio Oxford 27th January 2013 to comment on the recent horsemeat scandal in burgers. The news story, he said, reinforced in his mind how important it is to know your suppliers, where your food comes from and to buy organic.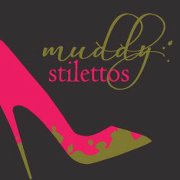 Take a look at Paul's canape recipes on muddy stillettos. Simple yet delicious not too late to throw a little party over christmas!

Catering industry bible, the Caterer & Hotelkeeper magazine asked Paul to write an article on aspects of his consulting business. Read his first article here.

- Paul returns to BBC Radio Oxford on Christmas Eve with Kat Ormon. All Paul's BBC Radio Oxford recipes can be found under 'news' on this website. Download a recipe and try yourself!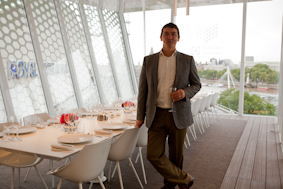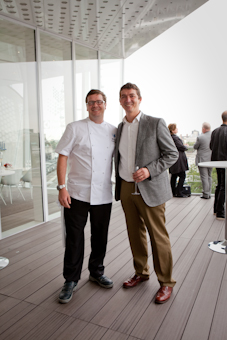 On Friday 21st September Paul had one of the hottest seats in London - as a guest of Electrolux's amazing dining concept 'The Cube' - a restaurant in a box placed on top of the Royal Festival Hall. Two michelin star chef Daniel Clifford prepared a gastronomic feast for just 20 guests. Rumours are that after The Cube leaves London, it is set to continue its world tour and appear at the top of Victoria Falls - awesome!

- a family owned, independent food and farming business and is Britain's leading organic dairy brand. In 2011 it opened its doors to visitors through a range on invitation events and Paul was asked to run some food demonstrations throughout the summer. He returned this summer (2012) to once again share his knowledge & love of food.
"Paul has been our guest chef at a series of consumer Garden and Food events at Yeo Valley's organic gardens in Blagdon. Using only what's in season, with meat, salad and vegetables from our organic farm and freshly-caught trout from Blagdon Lake, Paul has produced wonderful lunches and has enthralled our visitors with his cookery demonstrations. He combines a huge knowledge of his subject with a relaxed and informative style that encourages ordinary cooks to try something a little more daring." Graham Keating, Director of Communications

Paul was approached by Chilean winemakers Concha y Toro to devise a recipe for a facebook competition they launched in August to promote their Marques de Casa Concha Carmenere wine. First prize was a dinner for 6 prepared by Chef Paul Collins. Look out for Paul and his venison recipe to be featured by Concha y Toro in the Square Mile guide.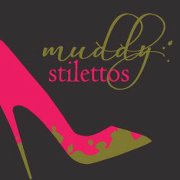 onSunday 9th September, muddy stilettos shares recipes and photos of paul's blackberry and apple fool.


Friday 22nd June, Chef Paul Collins was the guest chef at The Oxfordshire Golf Club 'Charity Golf Day'. Paul created a 3 course lunch for 200 guests to help raise money for the Florence Nightingale Hospice Charity. Comedians Russ Williams, Bobby Davro and Kenny Williams hosted the lunch and provided the entertainment.
On 25th May blogger, Muddy Stilletos, published a chef Paul Collins recipe to celebrate the glorious weather, give it a try Strawberries Poached In Sparkling Wine. Definately one for the Chef Paul Collins Cookbook!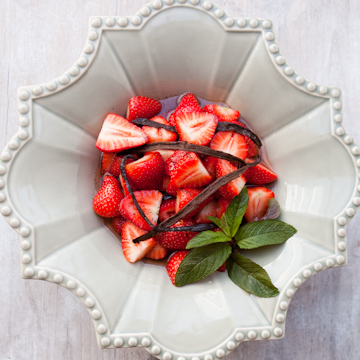 My image was displayed at the Mall Galleries in London on 24th April for the Pink Lady Food Photographer of the Year 2012. The photo was taken by finalist and my wife Tory McTernan.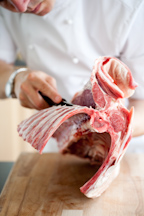 'preparing a saddle of lamb' by tory mcternan
Blogger Muddy Stilettos believes that Paul is the future, read her account about when Paul cooked her lunch -people you should know #3, the bespoke chef published on Sunday 26th February 2012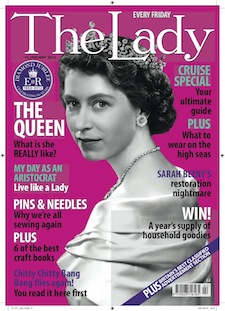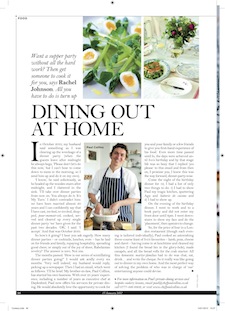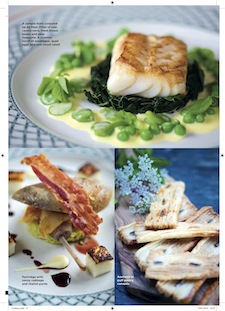 Friday 13th January 2012 - a lucky date for Paul. After cooking for Rachel Johnson (editor of The Lady) at home, there is a brilliant two page feature on the talents of Paul. read feature
UK Shallots have commissioned Paul to devise several recipes for their 2012 campaign. Paul's shallot recipes and video footage of him cooking for the shoot can be seen at www.ukshallot.com. Read blog by Pam Lloyd PR about Paul and shallot soup on BBC Radio Oxford.
Cotswold Life (June 2011) - 'After working in a number of high profile kitchens, including The Dorchester, Cliveden, Lucknam Park and Daylesford Organic, chef Paul Collins has launched a new business cooking in people's homes.
In his 25 years experience as a chef, Collins has cooked for royalty, prime ministers and pop stars, as well as working as private chef to the Bamford family, catering for shooting lunches and formal dinners to Caribbean beach parties.
His recently-launched venture, Chef Paul Collins, offers his culinary skills to people who entertain at home and enjoy quality food but want an award-winning chef to do the cooking for them.
The chef, who lives in Little Milton, wants to share his passion for seasonal, local and organic food, creating a bespoke menu with clients.
As well as the home-dining side of the business, Collins is also offering one-to-one cookery demonstrations in people's homes. The two-hour courses cover fish or meat preparation, stocks and sauces, making fresh pasta, vegetarian cooking and pastry-making'. View PDF
www.thefoodiebugle.com (June 2011)
Country Life (July 20th 2011)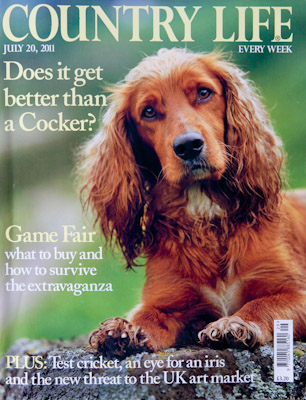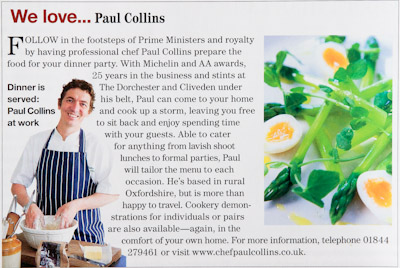 The Oxford Times (July 28th 2011)